You Are Enough!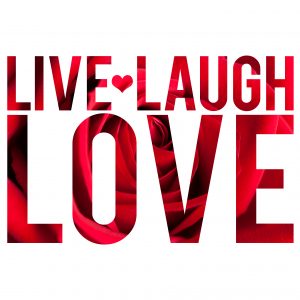 Be Kind to Yourself
I want to take a quick moment to encourage you to be kind to yourself.
Right now, whatever you are doing, whoever you are with, I want you to know that 'you are enough!'
Our modern culture of social-media-driven comparisons has a terrible habit of telling us what we are not and how we don't measure up. For artists, the inner critic is reinforced by Facebook feeds that showcase the achievements of others. We observe the success of friends and colleagues and all too quickly reflect their projection of self against our self-perceived lack.
Allow me to ask the following question: Are you being kind to yourself?
If you're using the journey of another to measure your own progress, then I would venture you are not being kind to yourself.
Seek Satisfaction
There are occasions where our performance must be measured against others, but even those moments can be managed with self-care and positive awareness. An audition, for example, is a moment in time when you are often being required to 'measure up' to unstated expectations. Be kind to yourself in these moments by first seeking an internal satisfaction in a 'job well done' before assessing the audition by 'you've got the role!'
Be Real
Being kind to yourself also includes permitting yourself to experience and express real emotions. Being vulnerable with a trusted love one empowers us to express disappointment as well as triumph honestly. Dropping our well-worn facades for moments of genuine relational honesty can nurture relationship beyond the superficiality of the Instagram selfie and connect us more deeply with our inner self.
Also, be patient with yourself when you fumble your way through times of vulnerability. Openness is often messy, so take your time to foster relationships that will forgive your shortcomings while you to seek to forgive those who short-come against you.
Take Risks
And finally, be kind to yourself by taking risks, because what have you got too loose? If your goal is subjective satisfaction, and if you've surrounded yourself with people who care enough to overlook your mistakes, then risk-taking can be healthy, not to mention rewarding.
Singers are artists. We need to learn to be kind to ourselves if we are to communicate our art without the hindrance of self-doubt and insecurity. Always remember to celebrate the success of others while you revel in the assurance that 'you are enough.'
Sing well, Dr Dan.
PS. take a moment to encourage others in the comments section below with other suggestions for being kind to one's self. Also, take a quick moment to share this post with a good friend who needs a word of encouragement to brighten their week.
— TOOLS for SINGERS —
| | | |
| --- | --- | --- |
| | Ex 1 – Five Note Scale (Ascend & Descend) | Free! |
SUPER BUNDLE 1+2+3 (Tracks & eManuals) – SAVE $50

$

99.95
* FREE 7 Day Vocal Technique Detox
* More Vocal Exercises
* Articles about Voice & Singing
* Dr Dan's Online Singing Course