Singing Lessons with Dr Dan
Develop Your Voice with a Singing Voice Specialist
The backbone of our private singing lessons success is the quality of Dr Dan's individual voice tuition. Develop your voice with Dr Dan, our Contemporary Singing Voice Specialist and national leader in contemporary voice education.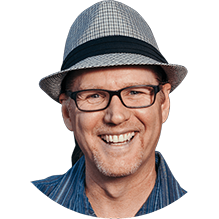 Your Singing Teacher
Daniel (aka Daniel Kay or Dr Dan) is a freelance artist and educator, predominantly teaching in his private studio and performing Australia wide. Daniel regularly presents for conferences as a singing voice specialist, providing workshops and practical learning activities to church singers across Australia and abroad. In 2011 Daniel completed his Doctor of Musical Arts degree at the Queensland Conservatorium Griffith University.
Online & inStudio SINGING LESSONS with a difference!
Many singing lessons are built around 'learning a song'. Dr Dan does things differently. It's not Dr Dan's job to teach you songs (you can do that at home with YouTube). Yes, you will learn songs as a part of your lessons…but not in the way you might think…
---
"We believe it is our job to teach you how to sing!"
This means building and training your voice from the 'ground-up'. As a Singing Voice Specialist, Dr Dan's lessons are technically focused and equip your voice to sing a range of songs–not just the ones we sing in lessons. Yes, we do work on style and song interpretation (inc. phrasing & vocal effects); but importantly, these are built onto a firm foundation of technical development. Dr Dan's sessions are not for the faint-hearted. Developing the voice for the rigorous of contemporary vocals requires dedication, discipline and a willingness to learn. A highly rewarding journey awaits those who choose to engage in this innovative approach to singing tuition. Calling on more than ten years of academic research, 25+ years of teaching experience and nearly 30 years of professional performance, Dr Dan has designed a learning pathway that is both comprehensive & intuitive for adult learners:
Comprehensive: covering the technical requirements of today's contemporary singer/performer
Intuitive: moldable and responsive to each voice and level of expertise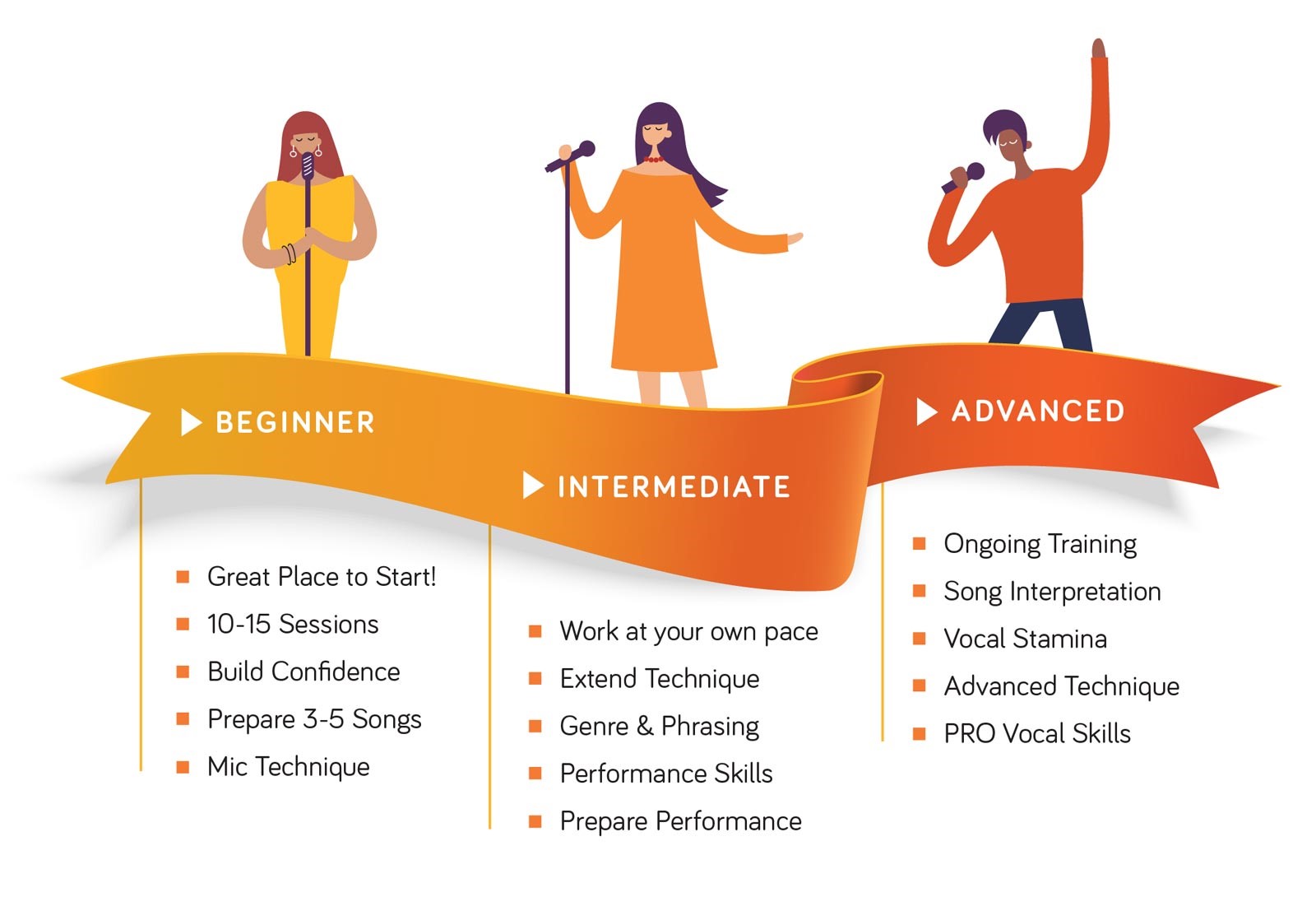 Don't trust the development of your voice to just anyone. Singing teaching is an unregulated industry–any person can call themselves a singing teacher. Why take the risk? Dr Dan has instructed thousands of singers just like you. Learn from someone who is qualified…better still…learn from one of the most highly qualified contemporary voice specialists in Australia.
---
Always remember: "Buy cheap…buy twice!"
Ultimately, this is not about quick fixes either! We just want to make sure the journey isn't made that much longer (and expensive) because you've learnt lousy technique/habits from someone who doesn't really know the human voice. Simply, we know that your voice (and in some cases – your career) is too valuable to take the risk with just anybody. One recurring theme we often hear from new students is, "Wow! I can't believe how much I have learnt from Dr Dan; my voice has improved dramatically in such a short space of time." As the old saying goes…"You get what you pay for!"
You won't regret your investment in QUALITY!
We encourage you to check out what some of Dr Dan's student's (past and present) have to say about Dr Dan's unique approach to 'learning to sing'. We hope you choose to commence your vocal development journey with Dr Dan soon…
---
WHAT'S INCLUDED: Private Singing Lessons
Online & inStudio lessons are offered on an individual basis as a 50min session; weekly or fortnightly. Students are invoiced per term (or the pro-rata thereof) and are permitted to pay the invoice off in per lesson instalments (price structure). You can commence lessons at any time during the term. Dr Dan works with beginners through to professional voice users.
Voice Skills Covered Include:
Confidence in Performance & Technique
Breath Management
Body Alignment (posture)
Tonal Development (vocal tract shaping)
Twang & Belt – vocal efficiency
Vocal Agility
Microphone Technique
Performance Coaching
Song Interpretation

Range Extention (Higher & Lower)
Genre & Phrasing
Vocal Stamina Development
Tension Management
Aural Training & General Musicianship
Performance Anxiety Management
Vocal Health Instruction
Singing Voice Recovery
And much, much more…
---
Not all singing lessons are created equal!
Your lessons with Dr Dan are fully supported with comprehensive learning materials (inc. Dr Dan's Voice Essentials 1 Exercise Collection); so your practice at home is made all the more productive.
Additionally, Dr Dan offers a 'second to none' student pack when students first commence. Essentially, your lesson fee is an all-inclusive cost which includes 'full vocal analysis', 'free student pack', 'session recordings' and 'personal assessment with individual attention' (check out the orange dots below)! Add to this our state-of-the-art teaching facilities and comprehensive teaching materials (including a massive library of 5500+ professional level backing tracks) specifically tailored to support your practice at home and you've got singing lessons without equal.
---
WANT MORE?
How about inStudio Videos…
With your Singing Voice Specialist, Dr Dan, you'll be working hard to develop your voice. Most certainly, the reward is found in singing with more confidence, with greater freedom and with higher levels of note accuracy. But when you climb a mountain, it's good to be able to look back on the journey, survey the pathway and acknowledge how far you've come.
In Dr Dan's lessons, we actively do this in two ways. Firstly, we record every lesson. This mp3 recording allows students to listen back between sessions, and it also develops a repository of the student's vocal development. It's always exciting, after having had a few terms of lessons, to listen back to the first few sessions and hear how far you've come. The second way in which we celebrate student achievements is to produce inStudio Video's. These performance recordings enable students to share their developmental success with friends and family through social media and beyond.
Importantly, all of these services are inclusive of your lesson fees; there are no extra charges…it's all included! Check out our Student Performance page or watch the following inStudio Video to see what all the fuss is about:
Please note that inStudio Videos are not available to students receiving lessons online.
---
READY TO START!
What's Next?
So you're ready to commence singing lessons with Singing Voice Specialist, Dr Dan. Great! Booking your first session is only moments away. Simply call us at the studio on (+61 7) 3398 6758, and we'll have a chat about available session times. Alternatively, you can submit either the contact form or the booking form, and we'll respond to your correspondence within 24hrs. We look forward to working alongside you as you commence one of the most rewarding developmental journeys known to humankind–the journey of learning to sing!
---
International Students – You're Welcome!
Do you live outside Australia? No problem! Dr Dan has been teaching singers from across the globe for many years online. We've worked hard to make the online session incredibly immersive. Your online sessions won't merely be a 'talking head!' With the use of multiple cameras, your internet driven sessions will feel like you're actually in Dr Dan's Australian teaching studio. For more information about international online sessions, click here.
NB: Students receiving lessons via the internet (both International and Domestic) should note that, due to the nature of the online lesson environment, a full vocal analysis (as listed below) is only made available to 'inStudio' students. Please also note that the student pack (as listed below) is not supplied in hard copy to online students. We do, however, provide a free copy of Dr Dan's singing exercises, Voice Essentials 1 Exercise Collection (rrp. $24.95 & redeemed with coupon); accompanied by digital learning materials via email. Dr Dan is committed to making your online singing lessons as close to the studio-based experience as is reasonably possible. If you'd like further clarification about online singing lessons (via Zoom) with Dr Dan, please complete the contact form, and we'll be happy to answer any questions you might have.
---
Not Ready for Private Singing Lessons?
Try Dr Dan's Online Courses